You currently have a number of options for playing Sic Bo online and there are a few things to consider.
Play at a reputable site – Before choosing an online casino to play at, you should check that the platform has the appropriate licenses and permits. You can also access Casino Online this site offers full reviews of online casinos, it will help you to choose the right one. Avoid getting scammed or having a bad time.
Bonuses and promotions – Once you have checked that the site is safe, take a look at the catalogue of promotions to compare. We recommend you read the terms and conditions of each bonus, as the one that looks the best is not always the best.
Choose games from reputable suppliers – We recommend selecting games from reputable suppliers on the web. They have the necessary regulations for fair gaming. In addition, these games provide you with the best quality graphics and a fairly smooth and easy to understand gameplay.
How to play Sic Bo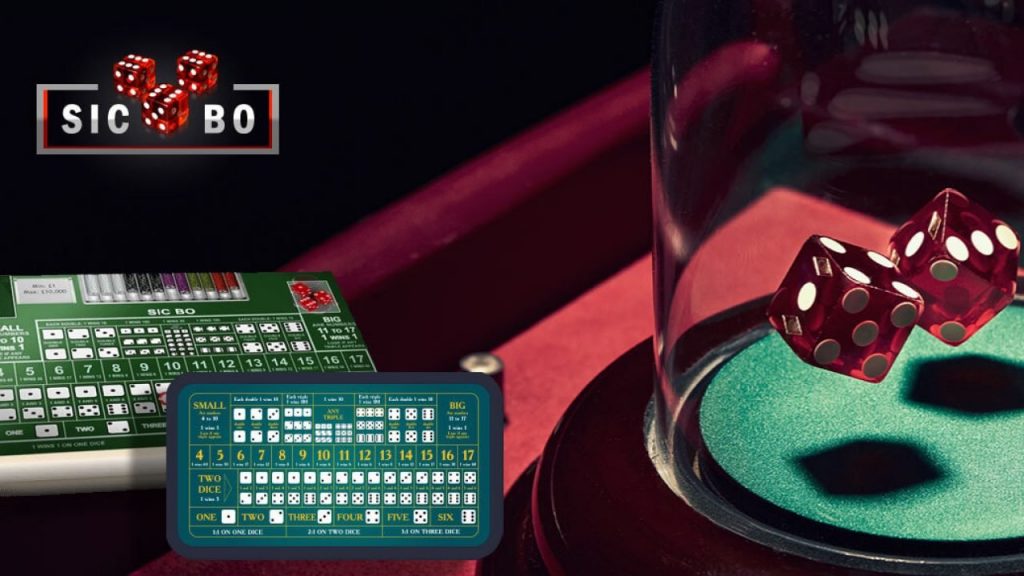 Sic Bo is somewhat similar to the game of roulette. Only instead of rolling a ball, you roll dice. You place one or more bets with different payouts, which are mainly based on the number of numbers you match.
Once the bets are closed, the croupier activates the box or cage that contains 3 dice. After the result, the payouts are paid out for the winning numbers or the winning totals. Payouts can range from doubling your bet to 180 times your stake.
Types of bets and payouts
When playing Sic Bo, you will find different bets. Its original version contains 50 different alternatives, among which you have.
Total bet
In these boxes you bet on the possible sum of the 3 dice, regardless of the combination. Among them we have several options:
Small – Covers the results from 4 to 10 and pays 1:1. It is located in the top left corner of the betting layout.
Big – Contains the results from 11 to 17 and pays 1:1. It is located in the top right hand corner of the betting layout.
Individual total bet boxes – Here you will find several bets ranging from 4 to 17. For each of them there is a different payout, which will indicate the same box. You will find them in the middle line of the betting table.
Live dealer games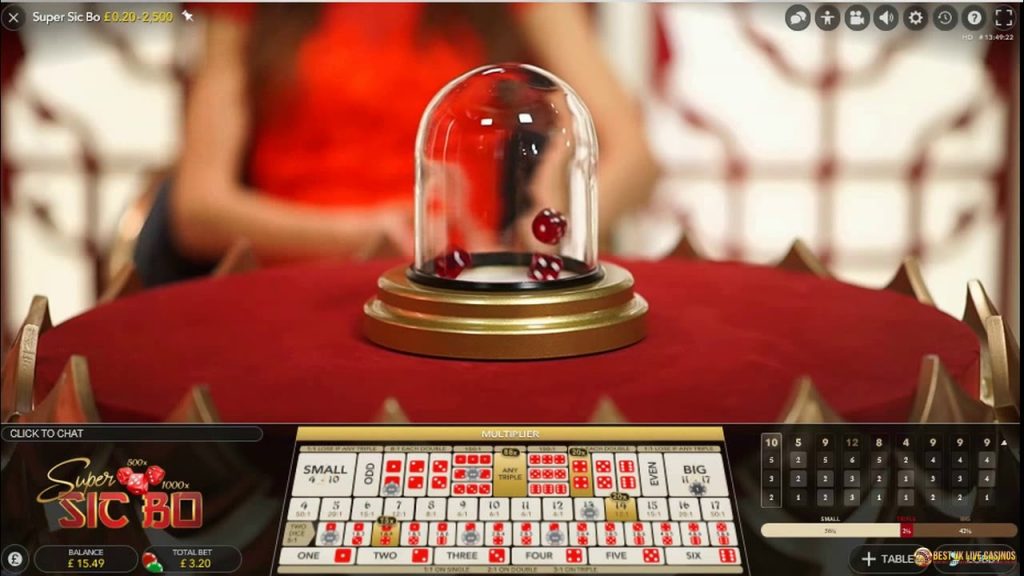 If you want to go beyond playing against software, you need to play Sic Bo live. Here you'll play against a real live dealer, in great quality. Get a totally realistic experience and enjoy random multipliers packed with incredible prizes.
Play on mobile
Virtually all of these websites allow you to play on your mobile, with quality equal to or better than what you get on a computer. You will be able to enjoy many Sic Bo alternatives from wherever you are and at any time. Extremely useful in moments of leisure such as:
In waiting rooms.
At home.
At work break time.
Conclusion
Sic Bo, despite being a very old game, is new for many, and is gaining more and more followers every day. Its easy and fast game dynamics together with its great prizes are factors that are making the difference. On the web you will find many options, currently highlighting its live variants full of quality which makes them more exciting. If you're just starting out in Sic Bo, bet on the highest odds and gain more experience.